Ernest Buchanan Parker was a Natchez, Miss., Klansman who informants said was a member of the Silver Dollar Group, a secret Klan cell believed responsible for multiple racial murders during the 1960s as well as for the murder of a former Klansman.
Parker was a suspect in the 1964 murders of two Black teens from Franklin County, Miss. – Henry Hezekiah Dee and Charles Moore.
Parker was in the cattle and oil business. He owned an airplane, hundreds of acres of farm and timber land, and helped finance Klan activities.
In 1964, Parker was sworn into the White Knights and became the Exalted Cyclops (leader) of a klavern in Morgantown, a subdivision of Natchez. He later because a statewide officer in the United Klans of America.
Informants told the FBI that in 1964 Parker was involved in the bullwhip beating of Archie Curtis, an African-American and activist who owned a funeral home in Natchez.
Parker was often hostile to FBI agents when they showed up on his property to interview him about Klan violence and his association with the Klan. Parker told agents that Blacks might have been responsible for some of the violence to "stir up trouble." He also said that he did not like the FBI coming onto his property. He said he paid his taxes and if pushed "would make it hot" for the agents.
In 1964, Parker was involved in the murder of Dee and Moore along with brothers James Ford Seale and Jack Seale, both of whom were members of the Silver Dollar Group. All three men attended an SDG fish fry in Concordia Parish in June 1965 to experiment with explosives and, according to FBI informants, to plan the murder of Natchez NAACP President George Metcalfe, who was seriously injured in a car bombing two months later in August 1965.
Concerning the murders of Dee and Moore, Canadian filmmaker David Ridgen teamed up with Moore's older brother, Thomas Moore, and returned to Mississippi in the early 2000s to investigate the murders. Their work helped lead to the conviction of James Ford Seale.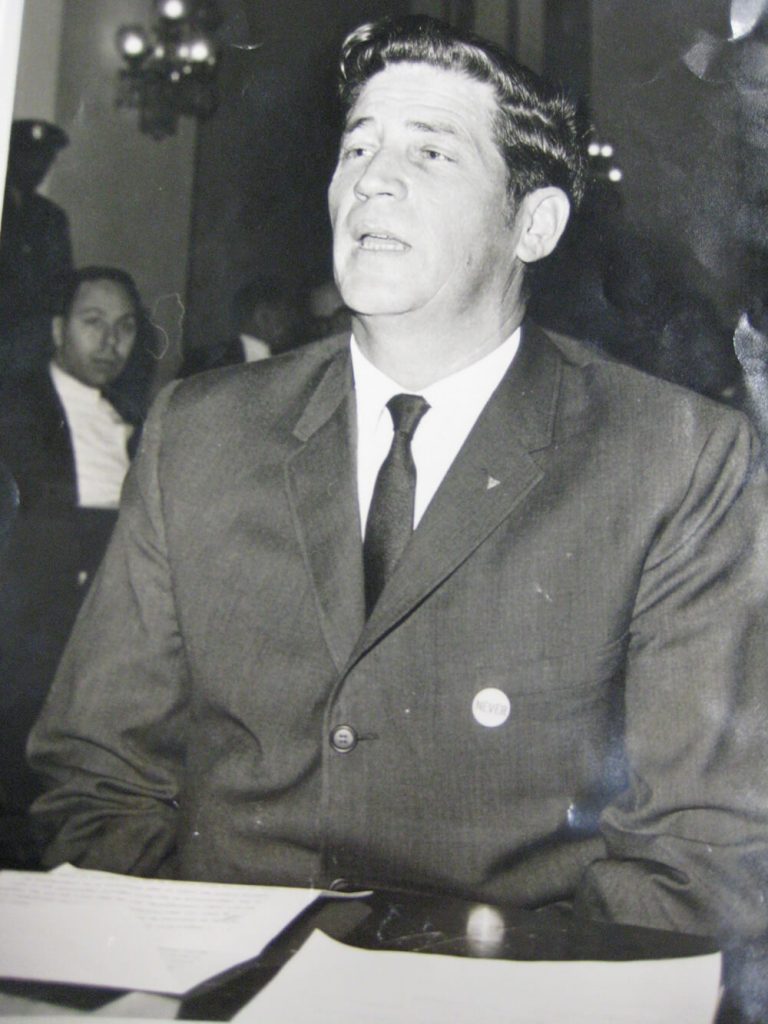 According to a 2009 article in the Concordia Sentinel in Ferriday, LA, written by Ridgen:
"Charles Marcus Edwards, a sworn member of the White Knights of the Ku Klux Klan, who lived in the Kirby community (in Franklin County, Miss.) at the time, implicated African-American Henry Hezekiah Dee as a possible gun runner. Edwards felt that because Dee wore a black headscarf, he was suspicious. Dee lived down the street from Edwards and would pass by the Edwards house on foot from time to time.
"On May 2, 1964, Dee was spotted in Meadville and the call went out to available Klansmen for help. They wanted to act on Edwards' assertion. White Knights Klansmen Charles Marcus Edwards, James Ford Seale, Clyde Seale, Curtis Dunn and Archie Prather were part of the call that day. In a truck and James Ford's Seale's Volkswagen, they headed toward the spot where Dee was reported to have been seen.
"By the time the five Klansmen assembled and arrived, Henry Dee had been joined by his friend Charles Eddie Moore. Together they were trying to hitch a ride home across from the Tastee Freeze at the edge of town. Dee was heading to the lumber mill in Roxie where he worked to pick up his paycheck, and Moore was heading home just up the highway a few miles.
"James Ford Seale decided to approach the two boys on his own, while the rest of the Klansmen stood by watching from a distance in the truck. Seale pretended to be a revenue agent searching for bootleggers. Dee and Moore got in Seale's Volkswagen. He drove them into the Homochitto National Forest, followed by the other four Klansmen.
"Dee and Moore were tied and beaten with bean sticks. Seale hit them in the head with a carbine. They were interrogated and asked about the gun running, and who was involved in it. At one point during the beating one of the boys cried out that perhaps the Reverend Clyde Briggs of the Roxie Baptist Church might know something. Perhaps the guns were in the basement of his church.
"The beating continued until Dee and Moore were bloody and unconscious. Four Klansmen left, leaving Seale to 'guard' Dee and Moore in the forest.
"A call was made for help and WKKKK members Ernest Parker and Jack Seale drove from Natchez to help bundle Dee and Moore into the trunk of Parker's car. The boys were driven by James Seale, Ernest Parker, and Jack Seale to Parker's Landing on the Louisiana side of the Mississippi River, off an old ox-bow lake.
"The Klansmen removed Dee and Moore, who had miraculously survived the long drive in the trunk, and chained them to a Jeep motor block and heavy train rails and wheels. One by one, Dee and Moore were rowed into the Mississippi and dropped overboard while still alive."
Klansman Charles Edwards was given immunity in 2007 to testify against Seale in federal court in Jackson, Miss. Seale was convicted and later died in prison.