Ernest Avants was a Klansman who was convicted in 2003 for the murder of Ben Chester White, a 67-year-old farmhand in Adams County, Miss., who was slain in 1966. The two other men involved in the murder – James Lloyd Jones and Claude Fuller, the ringleader of the murder plot – were dead by the time Avants was tried in federal court in Mississippi.
Avants was a veteran of the U.S. Army during the Korean Conflict. He served in the National Guard from 1953 to 1955 and in the U.S. Army Reserve from 1955 to 1962.
One of the early Klan recruits in Mississippi during the 1960s, Avants was a member of the White Knights of the Ku Klux Klan. A promoter of violence against African-Americans, Avants told FBI agents that he didn't think Klansmen should bomb empty Black churches: He said they should bomb Black churches only when they were filled with congregants.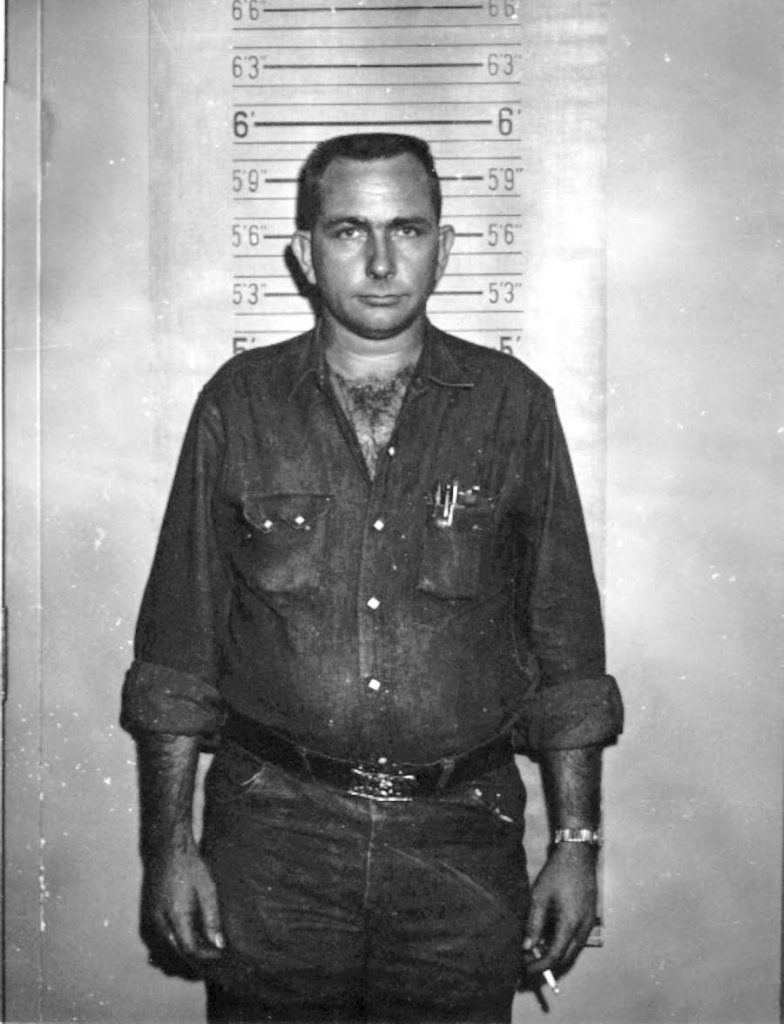 After the murder of NAACP Treasurer Wharlest Jackson in Natchez in 1967, Avants told agents he didn't know who killed Jackson but would like to shake hands with the man responsible. He also said that Sam Bowers, the leader of the White Knights, was Jesus Christ on earth.
In 1964, Avants became a pariah within the Klan after he shot up a Klan klavern in a Natchez subdivision. He reportedly was furious that members were failing to pay their dues and leaving the White Knights due to Klan violence.
In 1965, Avants was believed to have been one of the murderers of Earl Hodges, a former Klansman in Franklin County, Miss., who disavowed the Klan and criticized Klan operations. Hodges died as the result of a brutal beating by Klansmen who feared he was going to tell law enforcement about the Klan's criminal acts, including the murder of two Black teens – Henry Hezekiah Dee and Charles Moore — in 1964.
By 1966, Avants was without a Klan home as was Claude Fuller, an ousted White Knight who like Avants was an alcoholic and uncontrollable. Fuller recruited Avants and James Lloyd Jones to help him kidnap and kill Ben Chester White. Fuller called his Klan the Cottonmouth Moccasin Gang and claimed that if a Black man were killed that perhaps Martin Luther King would come to Natchez, a visit that would offer Klansmen a chance to assassinate the Civil Rights leader.
The three Klansmen picked White up one afternoon and took him to the Petty Creek Bridge in the Homichitto National Forest in southern Adams County where Fuller shot White multiple times with a rifle. Then on Fuller's orders, Avants shot White in the head with a shotgun, blowing White's brain matter throughout the car and onto the shoulders, head and face of the driver, Jones.
Jones later confessed to the murder. He and the other two Klansmen were quickly arrested and charged.
Avants also confessed his involvement in the killing of White: "I blew his head off with a shotgun," he told FBI agents, while also pointing out that all he had done was "shoot a corpse."
In state court, Avants was tried and acquitted, while Jones' trial ended in a hung jury. Although he refused to testify, Jones' confession was played in court.
Klansmen filled the courtroom in support of the defendants in both trials. Two jurors in Avants' trial were Klansmen.
Fuller was never tried. Neither Avants nor Jones would testify against him. As a result of this and because it appeared highly unlikely a white jury in Mississippi would convict a white person in the death of a Black man, District Attorney Lennox Forman closed the case.
Because he admired Fuller for leading the effort to kill White, Klansman Red Glover, the leader of the secret Klan cell the Silver Dollar Group, took Fuller into the SDG.
Decades later, it was reported that the killing of White had been committed on federal property. The only defendant still alive, Avants was arrested, indicted and later convicted in 2003 in a federal court in Mississippi.
He died June 14, 2004, while in prison. He was 72.
United States v. Avants (2002)
https://caselaw.findlaw.com/court/us-5th-circuit/1333003.html