As gas clouds cleared, two lay dead. A sister wondered, 'Why? Why?'
---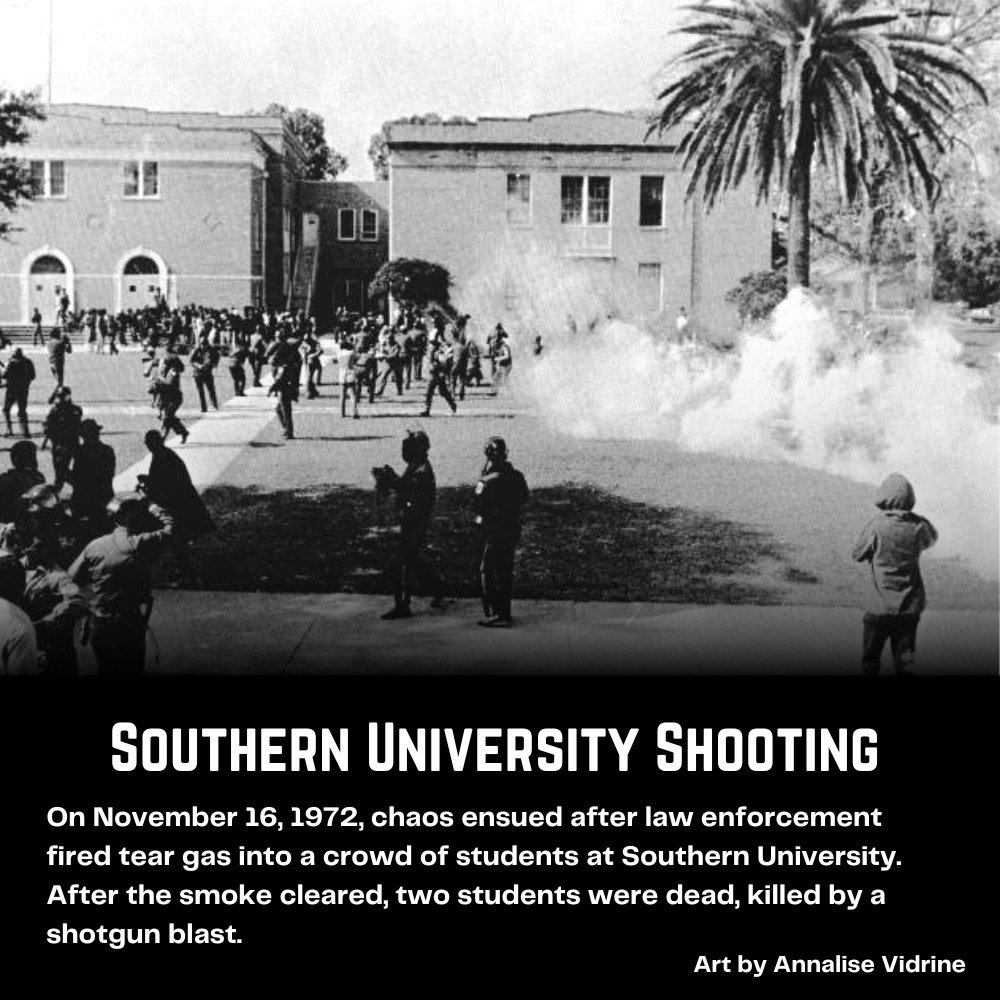 Second in a four-part series
The knock on the door came at 4 a.m.
Rickey Hill and Herget Harris, two protest leaders at Southern University, peeked out and saw sheriff's deputies outside their apartment.
Hill had been arrested the week before for disrupting the campus. Now, on Nov. 16, 1972, the deputies were looking for Harris and others in their Students United protest group.
Harris jumped out a rear window to avoid detection. After the deputies left, he and Hill learned in a hurried call that Fred Prejean, a 25-year-old community activist, and three other students were being taken to jail.
Hill and Harris decided to ask Southern's president, George Leon Netterville, to secure the students' release. As they and their supporters walked toward the two-story brick administration building around 8 a.m., students ran up to find out what was going on.
"So they followed," Harris said, and "the following grew as we continued on."
Read more by following the link below:
https://www.mississippicir.org/news/as-gas-clouds-cleared-two-lay-dead-a-sister-wondered-why-why
By Drew Hawkins, Adrian Dubose, Maria Pham And Annalise Vidrine
LSU Manship School News Service